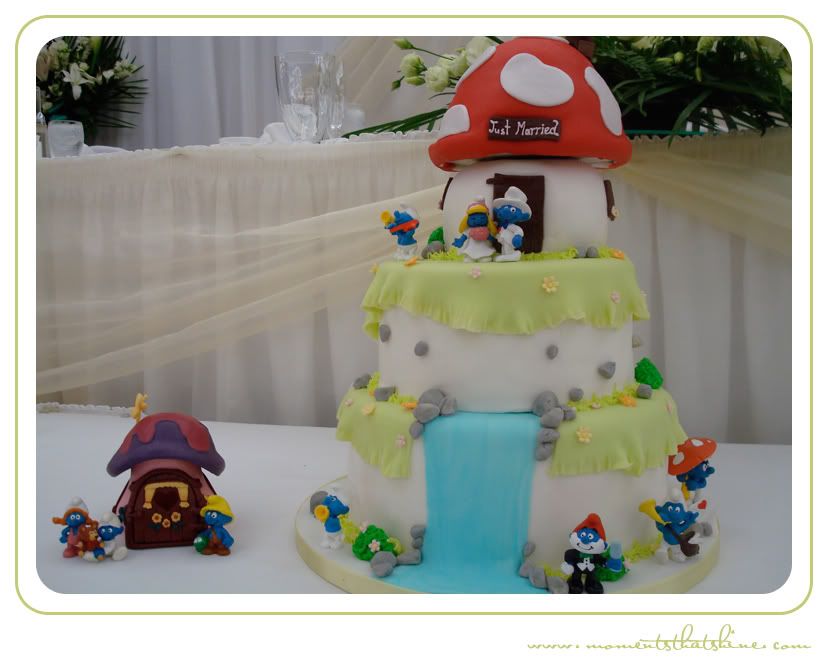 Slowly getting caught up with pictures from past weddings! The above is a shot of Sophie & James' whimsical cake. James is a bit of a fan of those little blue singing creatures and they made an appearance throughout the day. Oh, and the cake was delicious to boot!

The two of them are on their whirl-wind European honeymoon at the moment ...

This past weekend was a true delight. When Japan and Pakistan meet to celebrate, colour is everywhere. The day started off with a traditional Buddist ceremony performed by the bride's mother. A couple hours and an outfit change later, the couple adjourned to their sweetheart table for the reception. The venue was spectacular, the meal scrumptious and the entertainment ... well, entertaining!